I've previously written about our social HR community. It still impresses me today that our Chief People Office and HR leadership team are authentic Twitter users. They're accessible, transparent and fun.
This provides a privileged view into their world; casual invitation to thoughts on business, career and life. Connecting with employees in a "humanising" way on social media isn't necessarily a big deal but for many local corporate brands, this still feels like an experiment.
The Executive recently visited Google's headquarters and naturally tweeted the experience. It prompted me to reflect on the last year or so of social activity.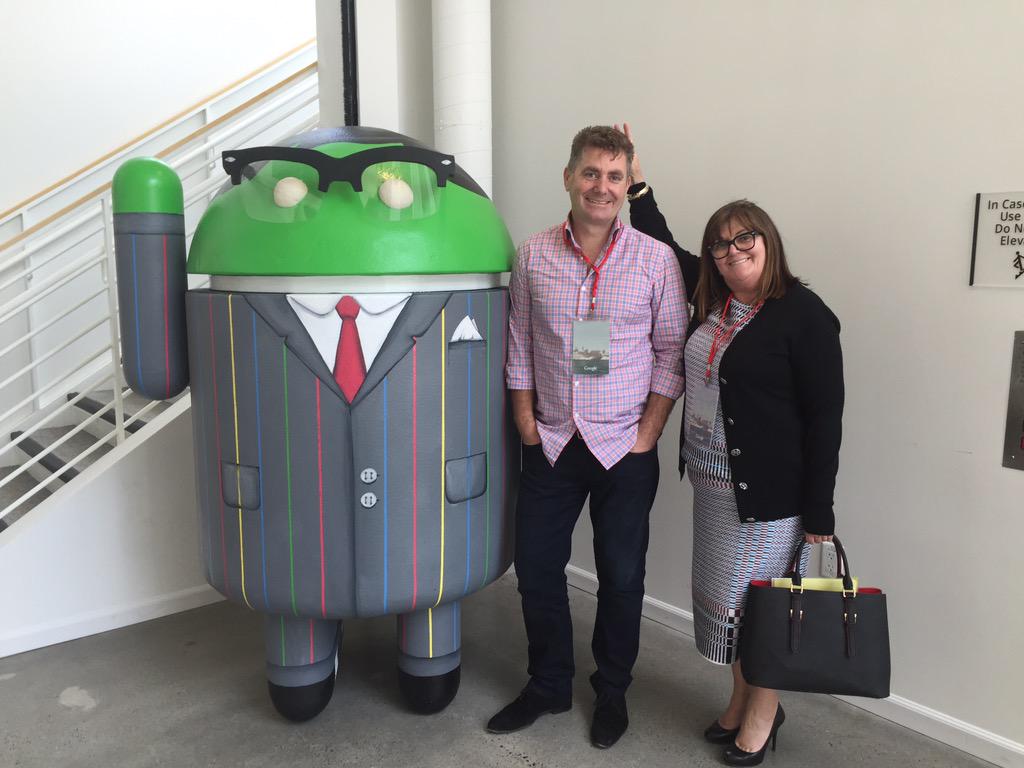 The digital brand of our HR leaders is a great blend of genuine personality and cultivated professional identity. As an employee, social access to the people behind the corporate brand is hugely engaging.
In my experience, having a social layer of interaction has facilitated some great relationship building across the company. There are more opportunities for intersections of personal brands. The example set by HR has encouraged other senior leaders too; enhancing the richness and diversity of stories shared by our staff in open networks.
Here are some of my favourite moments.
#flyinghr our talent acquisition critical capabilities @FlyingBrown @EmmaGrigor @AngelaFarrelly pic.twitter.com/Otr87ydckC

— Ant Hall (@AntHallNZ) April 15, 2014
Great day working with Business Leaders on Business Partnering, dancing, planning & defining 3/30/3 #flyinghr pic.twitter.com/XyHjEqdhl0

— Emma Bain (@EmmaBainEB) May 2, 2014
@FlyAirNZ @Airnzcareers @TajnaMedina The moment getting up early makes sense! #flyinghr #DreamJob pic.twitter.com/1ZKbGbzepE

— Erin Lawry (@ErinLawry) May 15, 2014
#AirNZ787 #superchargeTA #dreamliner #funfridays #FlyingHR #hashtag @MainlyDavid pic.twitter.com/gCjJtMBiQb

— Mackinven & Co (@Mackinvenandco) July 11, 2014
Go Julia. A real woman of influence @anne_henr #flyinghr pic.twitter.com/SAuEbAq0pi

— Lorraine Murphy (@lm10003) October 8, 2014
@KevinT1071 @lm10003 #flyinghr literally! pic.twitter.com/SdMyRXSnty

— Kate Nuttall (@k8nutt) November 6, 2014
Great day of learning with RBL. Team bonding in Zurich. @KevinT1071 @Jodiecaraking @RobynThomas1 #FlyingHR @k8nutt pic.twitter.com/hQSNK3cXoF

— Anne (@anne_henr) November 11, 2014
Talking about the future of HR w Dave Ulrich. #flyinghr @KevinT1071 @k8nutt @Jodiecaraking pic.twitter.com/W2L6o3lFAl

— Lorraine Murphy (@lm10003) November 24, 2014
Day one Shanghai Cabin Crew Recruitment! Looking forward to meeting some great candidates #flyinghr #superchargeta pic.twitter.com/taxV2Fg53S

— Pauline Brown (@FlyingBrown) January 27, 2015
Build your culture around the promise you made your customer @lm10003 @alexhowieson01 @KevinT1071 @Jodiecaraking #flyinghr #ontopic

— Kate Nuttall (@k8nutt) February 5, 2015
Our Exec team sharing their beginnings at Air NZ @lm10003 @Joyride3000 @cam_c2 #KiaOraYou #FlyingHR pic.twitter.com/18h5ptDnSe

— Ann Dane (@ann_dane) February 17, 2015
Awesome people, great parade #FlyingHR @PamelaBlackett pic.twitter.com/FWnS06NNqm

— Rodney (@RodneyvanZyl) February 21, 2015
Congrats Leeanne for 30 years! @LLangridge @lm10003 @k8nutt @cam_c2 @Jodiecaraking @traceytaylor01 @RachelAMoloney pic.twitter.com/YDH46dZv6i

— Kevin Thompson (@KevinT1071) June 4, 2015
@cam_c2 @kevin@@AntHallNZ @AngelaFarrelly @k8nutt @Jodiecaraking pic.twitter.com/56wEqEdN6w

— Lorraine Murphy (@lm10003) June 3, 2015
---
Are you part of a social HR community? I'd love to hear about your experiences.
I write about people, culture and music. Subscribe to get my new posts via email.