New Zealand's most inspiring Talent team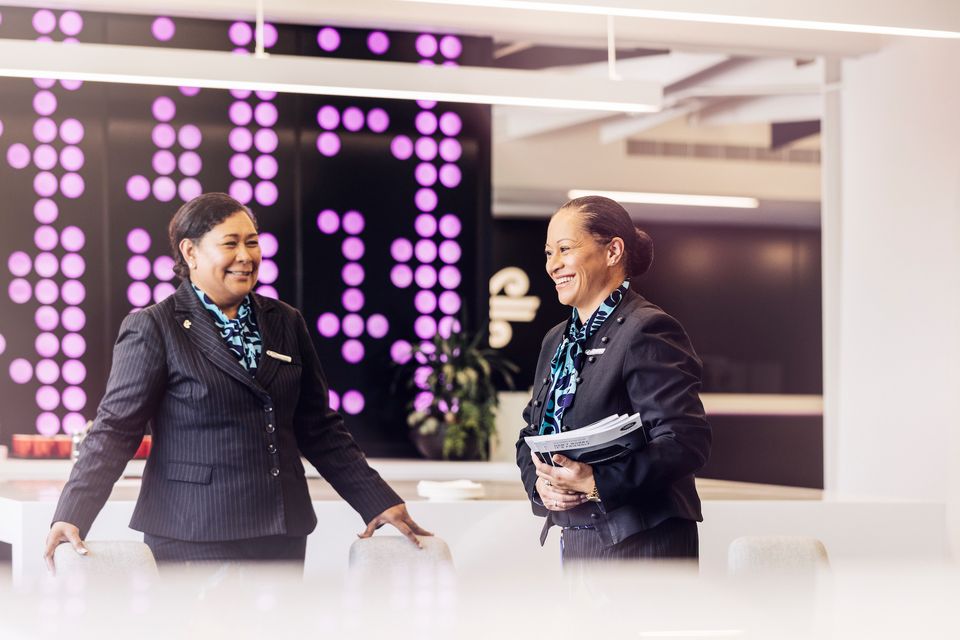 Air New Zealand has been named New Zealand's Most Attractive Employer in the annual Randstad Employer Brand Research for the third consecutive year, a record six times in total.
As I reflect on my time in our Talent function, I'm struck by the purposefulness and grit this team has shown and the leadership lessons they have taught me. I'm fortunate to work with aspirational, empathetic and resilient people. They have created something a bit special here. In fact, top of the list of my criteria in our search for their next leader was someone worthy of them.
Air New Zealand has been awarded the top prize every year it has been eligible since the awards began in New Zealand in 2011. The airline was one of the first organisations anywhere in the world to take out the top honour for three consecutive years and became an inaugural member of the prestigious Randstad Awards Global Hall of Fame in 2014, making it ineligible to win for the next three years (2014, 2015 and 2016). [Source]
Recognising the passion for and power of the inimitable Air New Zealand brand, the magic of flight and the innovation of our product experiences, maintaining our position as New Zealand's Most Attractive Employer speaks to the incredible talent in this organisation. CEO Christopher Luxon says, "While our operation could technically be replicated anywhere in the world, it is our people that set us apart and we continue to work hard to boost the diversity and inclusion culture within our business."
My thanks to Randstad New Zealand and their leadership team. The impact this has for our Talent Acquisition team's mission to source the best talent to supercharge people's careers, our organisation and NZ Inc is significant. While we can never be complacent about growing and protecting our competitiveness in the global talent market, this is a great acknowledgement of a collective effort.
The most important reflection for me is that our recruiters live our brand every day, bring our employee value proposition to life in every conversation, own our mistakes authentically, fight the good fight and absolutely deserve to feel that they have made all the difference in winning this award. They are actually New Zealand's most inspiring Talent team.
---
Where to next for your career? Learn more about life at Air New Zealand.
Subscribe to my mailing list.
Photo: Air New Zealand