What it's like to tour South Africa as an independent artist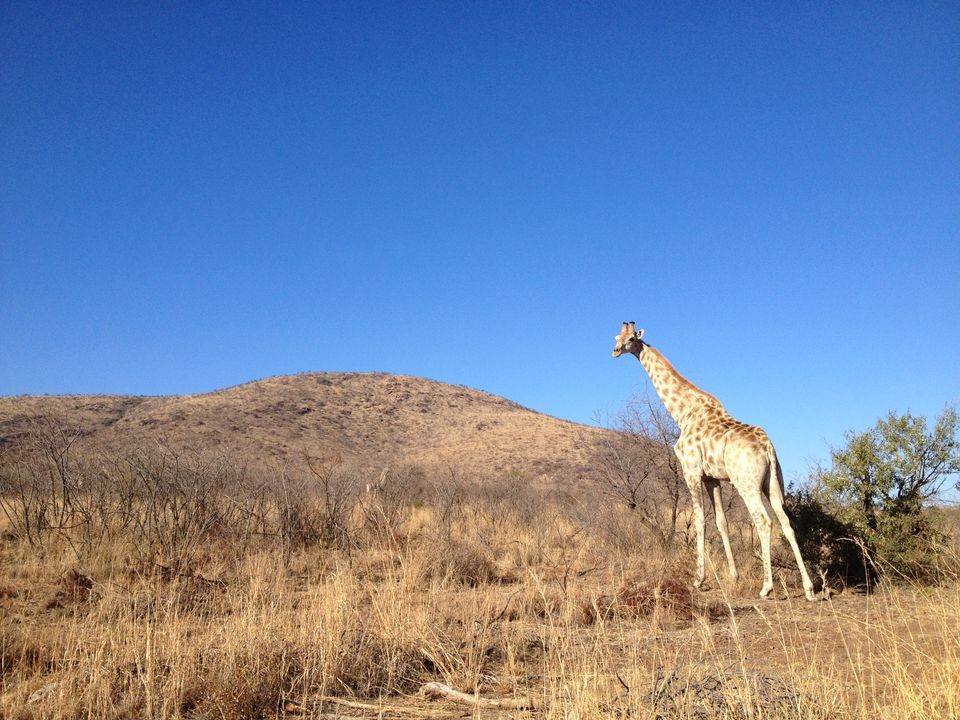 We were invited to join The Narrow on a six-date tour of South Africa. This was the furthest we've travelled abroad and a cursory Google search indicates we're one of few New Zealand bands to ever tour the country.
Part One
After 34 hours of flight and transit time, we were overwhelmed by the hospitality of lead singer Hanu De Jong, his band and family. Immediately we felt that Africa is a special and complicated place in ways that would take a lifetime to fully appreciate.
Wolmer, Pretoria
Wolmer Events Arena is a family-run venue on a block of land owned by a doctor whose four sons play in bands. He created a venue for them near their home: a cinderblock stage, bar and barbecue tables scattered under large canopies; a high security fence around the perimeter. It was dark when we arrived so we couldn't see beyond the fringe but apparently it was surrounded by bush; the venue a floodlit musical enclave. Our hosts joked that Pretoria is geographically and perhaps culturally the Hamilton of South Africa; if so, it felt akin to playing on a farm somewhere near Morrinsville.
We were greeted warmly by one of the sons who would mix our show and later perform in a pig mask in thrash metal act Boargazm, squealing songs of an invasion of alien-swine. Everyone else we met was equally friendly and we were teased about rugby from the near seven-foot cartoonist and front man of The Drift. There was a real sense of community around this venue--and underground rock/metal generally--which was refreshing. This was punctuated by the inebriated cheer Hanu received when he spoke from the stage that he'd been playing this area for 12 years.
Hanu sang The Grid with flair and added growls in the bridge. We had tried this before in Whangarei which ended in cacophony and me dislocating Jester's fingers. Here he was vouching for us among his people; diehard fans and peers who had followed him since 1995 through the development of the modern scene with the broad influence of his two bands, Not My Dog and The Narrow. As we've learnt more about the local industry and the impact of this humble guy, this moment on stage has become really significant to me.
Jester projectile vomited afterwards from exertion and severe jet lag.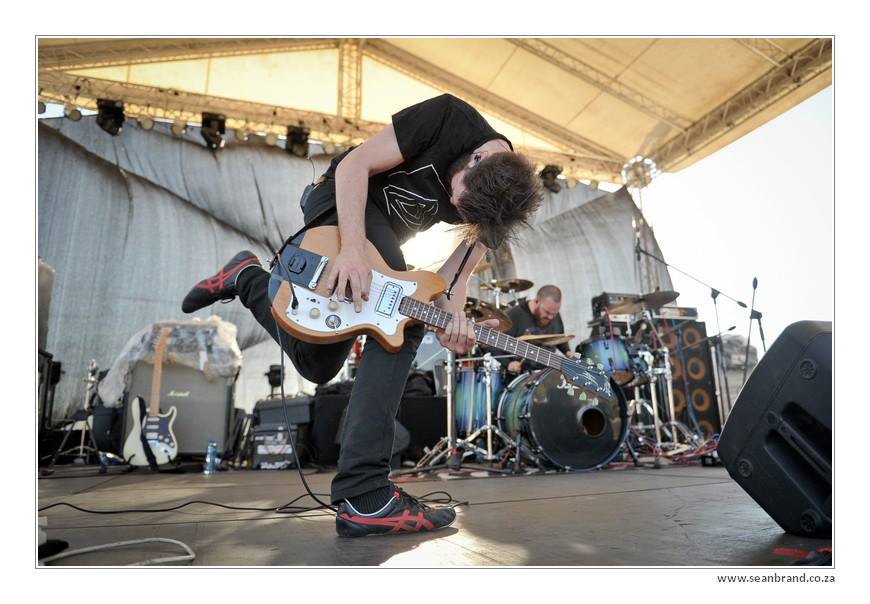 Part Two
Krank'd Up festival, Alberton, Johannesburg
Krank'd Up was located near an airstrip in rural Johannesburg; we saw planes dogfighting as we arrived. The venue stood like an outpost in the arid landscape. The expanse and desolate beauty of the country was striking as the sun descended.
The low-end of progressive metal rolled out stirring up the dust. Loading into the backstage area, we met festival organiser Duncan Bell who we felt had been tremendously generous in inviting us to join the bill of well-regarded locals and antipodean headliner, Dead Letter Circus. While obviously busy, he still made time to connect with us in person and share his excitement about our set. It's great to meet passionate industry operators and we were impressed by the professionalism of the whole event; from stage techs to crepe vendors, everyone was positive, engaged and enjoying the atmosphere.
Our slot was at 4.00pm. We relished this show. The stage became ferocious against the austere backdrop. The guitars were heavy as desert boulders until a photographer tripped over the power chords in the last moments of Dihex - the band nevertheless giving it the message right to last cymbal hit. The techs leapt to attention and we paused to chat to the crowd; Brendon told his life story ("I like to play"). Afterwards we were delighted to meet perhaps our youngest fans.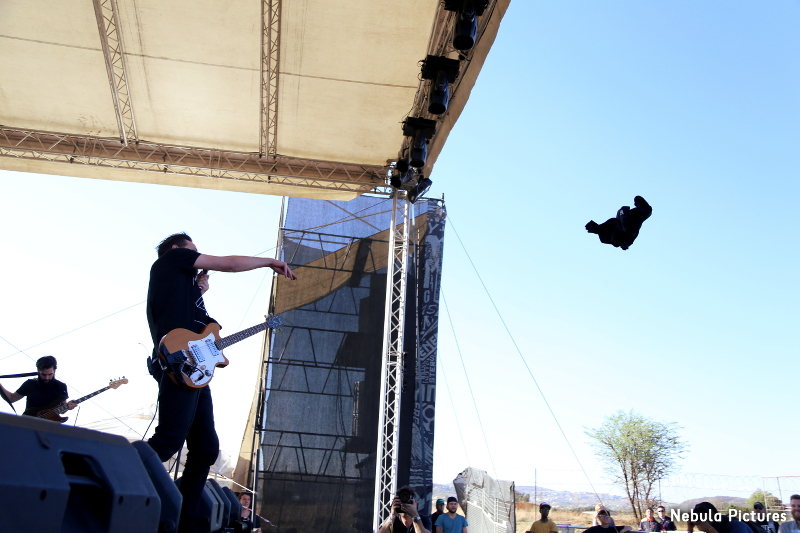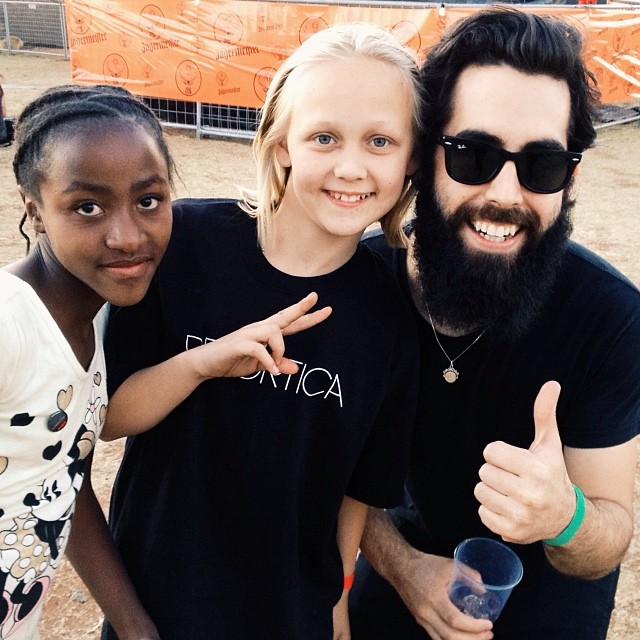 The other bands were equalled fired up and we were impressed again by the calibre and execution of South African acts. It was something else to see The Narrow on a festival stage that befitted the weight of their rhythm section and commanding hooks - highlights were Hunt the Ghosts and Where's the Fire. Dead Letter Circus, who proved to be thoroughly nice guys and beard enthusiasts, were slick and the crowd rapturous.
The beer flowed like we were trying to irrigate the soil. We chatted for hours with musicians and punters about the scene and discovered that Johannesburg faces similar challenges to Auckland where venues continue to close and the concert-going demographic shrinks either due to indifference, the lack of entertainment infrastructure or both. It's a chicken and egg conundrum subtracting from the cultural value of live music.
We heard more about the early days. Prior to the mid-90s there wasn't much of a national scene for modern rock at all. The people we were drinking with had been instrumental in providing sub-genre exposure and building an underground touring market with local resource. It was a real pleasure to then be introduced to one of Hanu's heroes, Dave Owens of Lithium. In 1992, pre-internet (pre-anything it seems), Lithium were pioneers. I found this quote attributed to Owens:
We started back in the early days when at least three quarters of your set had to be covers if you wanted to get the venue… We kept our fans really close to our hearts via old-fashioned snail-mail correspondence.
We continued to learn just how much things have changed.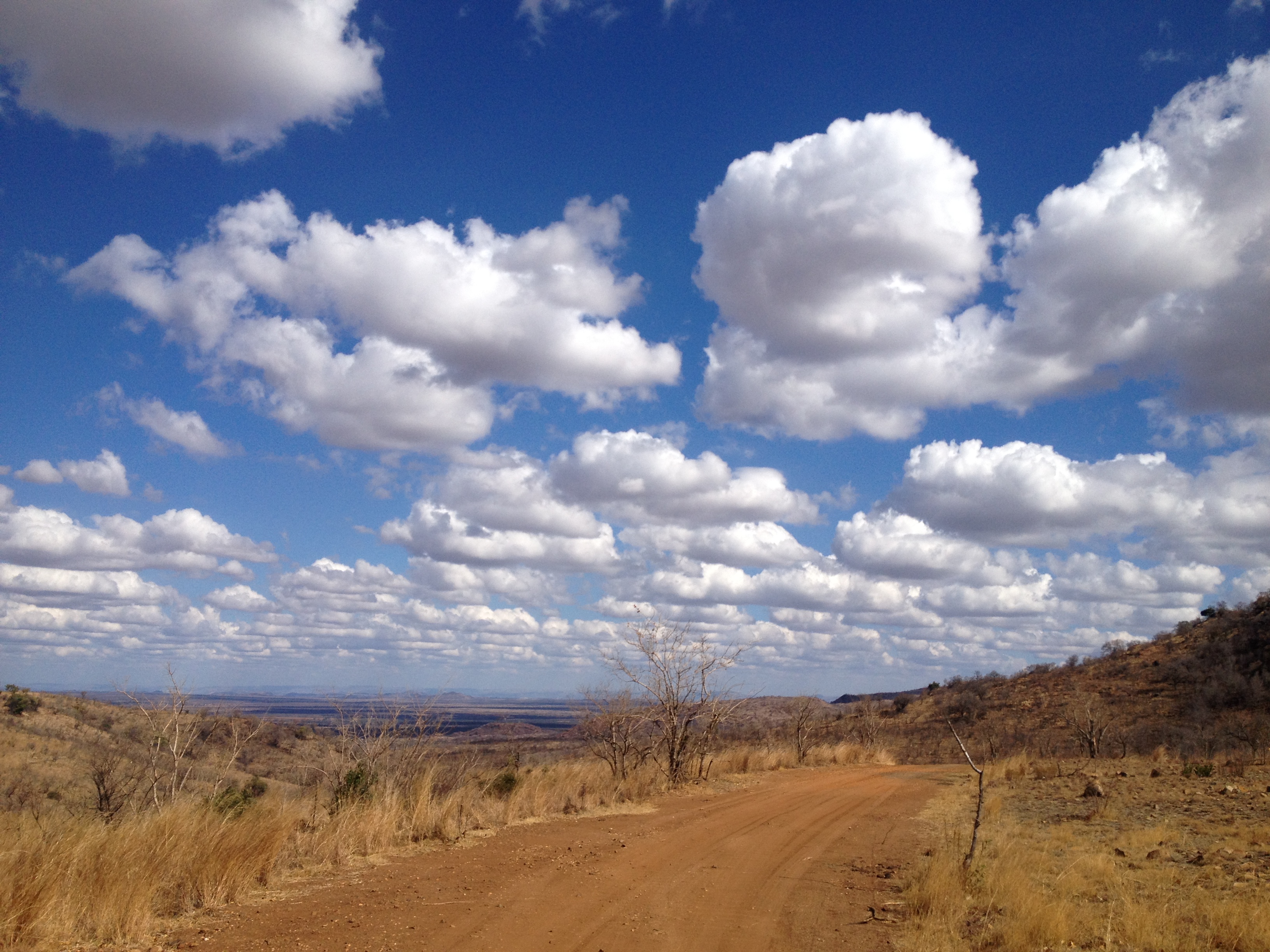 Part Three
Following Krank'd Up, we explored more of Africa, highlighted by a life-affirming trip to Pilanesberg Game Reserve. Our hosts couldn't believe our luck in seeing four of the big five on our first excursion. We couldn't help humming the Jurassic Park soundtrack as we passed through the gates, or making the "clever girl" reference when we momentarily lost sight of two lionesses while staring at the head of a pride like the blithe tourists we were.
Rumours Lounge, Johannesburg
Rumours Lounge had the feel of a sports bar but with an obvious commitment to local music and two(!) stages - ours supplied with good gear from Music Connection. We noted a poster for a Tosin Abasi clinic.
For a Wednesday night, we were pleased to see a strong crowd stick with us for a reasonably long set. It was good to play Ennui; our new friend Tamara Jeunette of Mix FM had requested Love Hotel tracks at Krank'd Up and having made the effort to see us again here, we happily obliged further. She and co-host Wayne Boucher had played our music on their show, Before the Witching Hour. Mid-song, a kind punter supplied a vital replacement guitar pick.
It's rare to see people at shows mouthing the words to our songs, so it was fairly special that the lyrics to Reservoir were known to a few here. South Africa continued to surprise us.
Again, it was great to network with other artists over a local brew (the Black Label slogan "champion men deserve champion beer" could perhaps be changed to "the price is right"). Wake to Wonder had a stripper as a support act at one of their Eastern European shows. The core of Newtown Knife Gang had played together for years and valued their camaraderie above all else which made travelling huge distances to play a short set worthwhile. Good people, good bands.
"Lekker zef" means "nice and bogan" in New Zealand slang. This was the single best phrase we learnt on the trip; it delighted the crowd when we said it after a drop-B tuned song.
Mystic Boer, Potchefstroom
Some of us struggled with the pronunciation of the name of this university town. "Potch" was entirely acceptable, however. We learnt a little about the local government here. At the time, the newly appointed administration was being challenged by the opposing political party resulting in a lack of authority. Subsequently submissions to the council for simple things like liquor licenses were held up indefinitely, preventing a new music venue from opening.
Nevertheless, Potchefstroom has a vibrant arts and entertainment culture, hosting one of the largest annual arts festivals, Aardklop, and of course Die Mystic Boer which was frequented by bands and students who could afford to get drunk for a mere NZ$3, according to student radio host, Jeanne Mulder of PUKfm.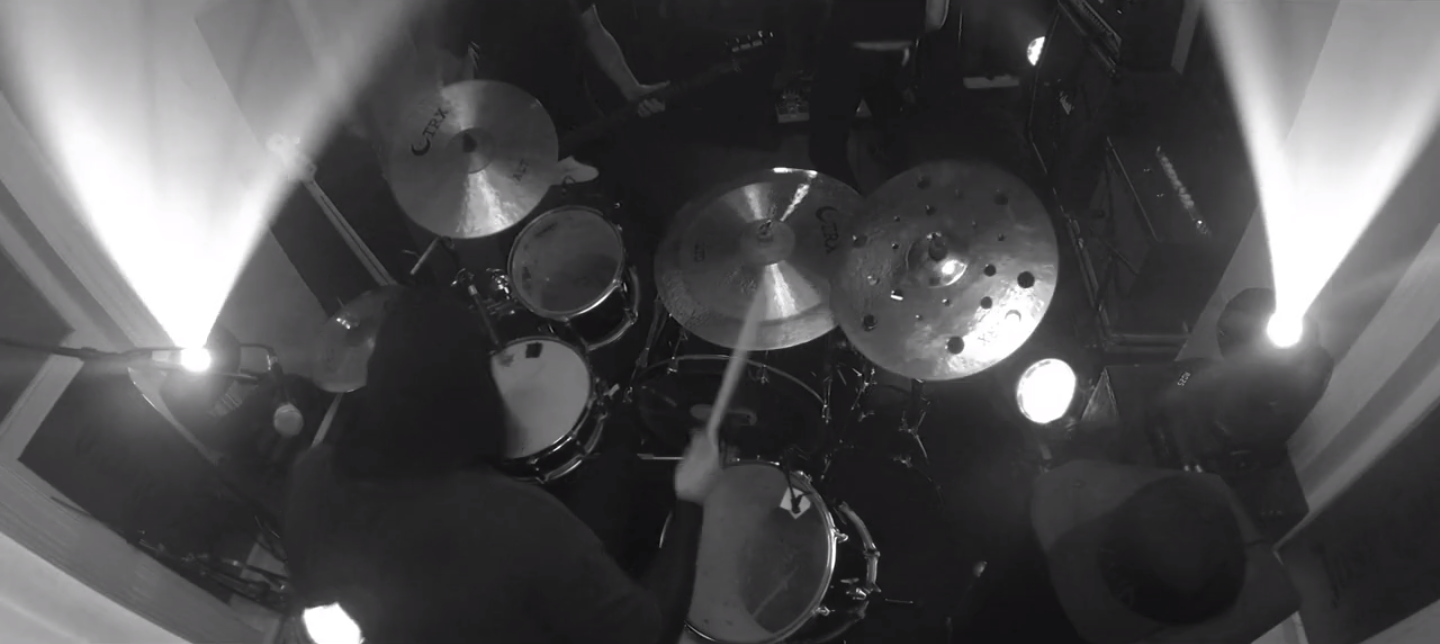 The venue was a converted bungalow with kitsch decor and great staff. Later that night, we were treated to a few drinks with the team; it reminded me of a scene from Waiting... in the best possible way. We had a very patient sound engineer who grappled valiantly with the top-end against the corrugated iron-clad walls. The genial vibe of Potch was absolutely embodied by a young photographer who, when the receiver of my in-ear monitor kit died, swiftly ripped out two AA batteries from his camera and gifted them to me.
The Narrow owned this crowd. I pushed my way to the front to look at the interesting voicings Emile used and determined that the guitarists were indeed playing in different tunings from one another - we later swapped notes and I learnt some new tricks. I looked back at the heaving, frenetic mass during the South African classic Lonely-Lonely which for the band is something of an obligation but one they take very seriously. It was riotous, like the best house party just before the police show up.
We left late. On the two-and-a-half hour drive back to Pretoria, Hanu and I talked about Wong Kar-wai, sci-fi, programming, work and emigration while the others slept heavily.
Part Four
Earlier in the week, we visited Tuks FM at the University of Pretoria, a well-known community radio station which has been significant in the careers of many South African artists and broadcasting professionals. Most of the staff are volunteers. They were eager to educate us about the local scene, describing the musical family tree of seminal Afrikaans alternative rock outfit Fokofpolisiekar - a band name that transliterates nicely into English. The station hosted a live-to-air with The Narrow and a young fan from the Reach for a Dream foundation. It was a humbling testament to the band's relationship with their followers.
Arcade Empire, Pretoria
The anticipation for this show was high. People had described Arcade Empire as one of the top venues in the country and Pretoria is a stronghold of The Narrow's fan base.
For a band of retrogamers like us, it was a great atmosphere: Super Mario Bros. World 1-1 wall art, Street Fighter II and Metal Slug 2 machines. While we played, the more diligent independent musicians among us set up the merch table and would manage this throughout the evening themselves, conscious of the accumulated value a few t-shirt and CD sales a night adds to a tour budget. Bassist Jow Feldtmann set a good example for the rest of us at these shows with his patience and professionalism, engaging fans (and hagglers) at the table, sipping moderately at his drink, dextrously taking the stage and quickly returning afterwards to pose for photos and sell another t-shirt.
Backstage there was a mix of home advantage sassiness and quiet reflection as we readied for a brawling show, primed by Show and Tell, Apollo 7 and Only Forever. Our set felt weighty; riffs and grooves resonated with this crowd. We were surprised by the reception but paused only to plug back in cables torn out of pedals or to suck down a couple of chestfuls of air as torrents of sweat filled our eyes. Voight-Kampff, Two Hundred Sixteen, Dihex, Helix, 11811, The Grid, Reservoir. By the end of it, I felt like I looked.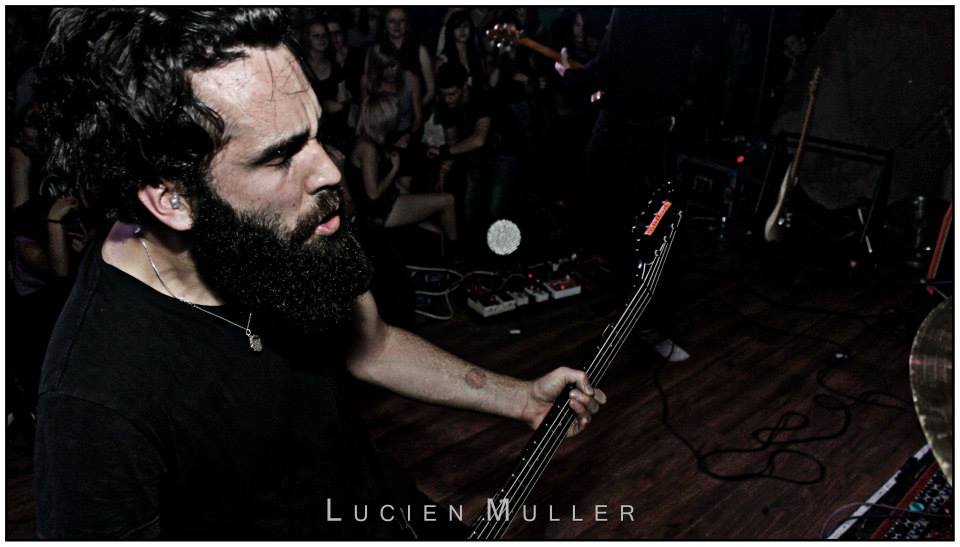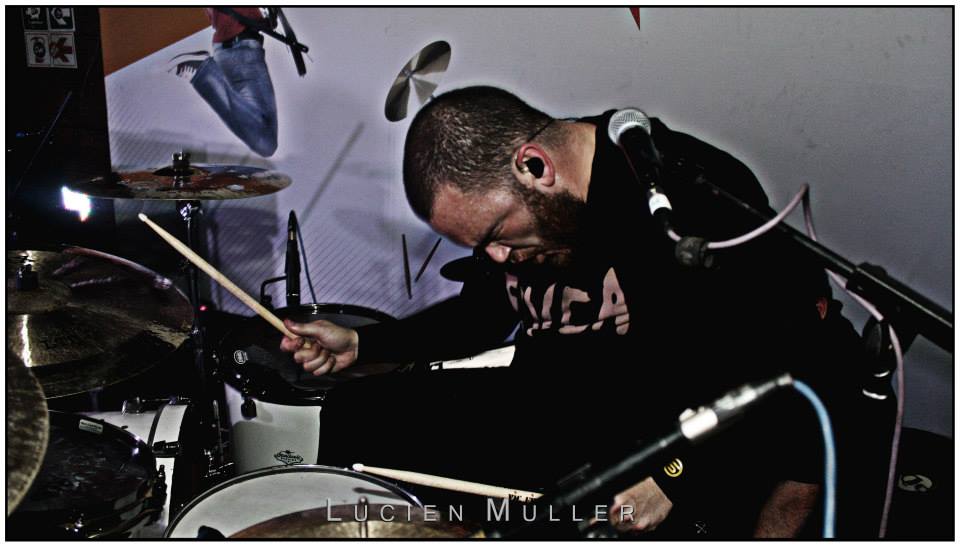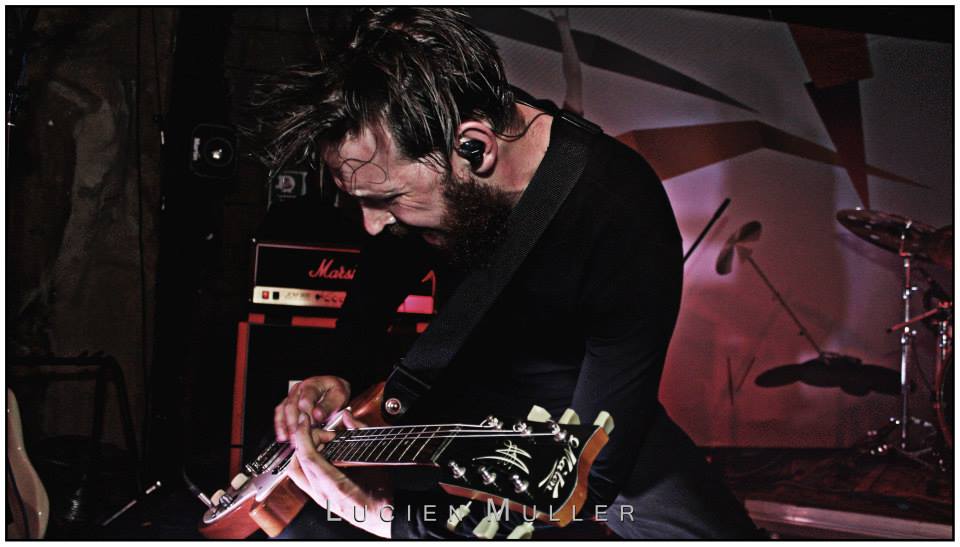 To the locals, every song The Narrow played was an anthem. They belted each chorus; some were tattooed with lyrics. I was determined to capture a moment with Vine as free and reliable Wi-Fi is rare at venues. It was difficult to penetrate the front rows.
Part Five
It's been a month since the last show of the tour. Memories have blurred into one kaleidoscopic frame. I've recounted our adventures many times over. I find myself saying I need to get back there soon; that I felt safer than I had prepared myself for and that South Africa was one of the best experiences we've ever had through our music.
Live, Durban
The six-hour drive to the coast was restful: sporadic dust devils churned either side of the highway and an 80s playlist lulled us into intermittent dozing. Somewhere in the unchanging, dramatic topography, we woke to see The Narrow negotiating a fine with a dubious traffic officer. Settling the debt upfront is preferable to going to the local station, though everyone understands it's unlikely the municipality will receive the payment. Best to keep some cash on hand.
When we arrived in Durban, we were behind schedule. GPS errors led us down dimly lit streets and past crowded taxi ranks; the contrast of our SUV coasting by depressing scenes of poverty startled us. Quite suddenly, it seemed, we rounded a corner and were at the venue - a huge space with a theatre-like stage, mezzanine floor and a wall of framed live photos of commercial rock bands that The Narrow assured us sucked.
Our last show. Everyone was tired; surely Hanu most of all, having played multiple roles as booker, promoter, tour manager, band manager, driver, host and performer. I found him backstage slouching absently in an uncomfortable-looking chair, having just returned from checking us into the hostel to learn that half of an unconfirmed two-man opening act had turned up unannounced and was presently setting up on stage. There was a deep well of "I don't care" in his eyes at this news. And if Hanu didn't care, neither did we. If anything, the laboured sound check and amusingly irreverent performance allowed us all additional time to summon the fortitude to leave everything we had left to give to South Africa on stage that night.
When the mics were turned off and the house music faded up after our second-to-last song, I was furious. An honest mistake considering our set wasn't familiar to the engineer and we hadn't provided explicit directions beforehand; but as the band exchanged wild glances our exhausted bodies surged with the frenzied energy of a cornered animal. I yelled to the back of the long venue over the swelling noise. I waved and stared. I wouldn't be robbed of the last thing I wanted to say to South Africa.
Thankfully, the room returned to silence - then we utterly and completely filled it. For five minutes we packed it full of our effort, our aspirations, our friends, our family, our jobs, our sweat, our bruises, our asthma, our hunger, our riffs.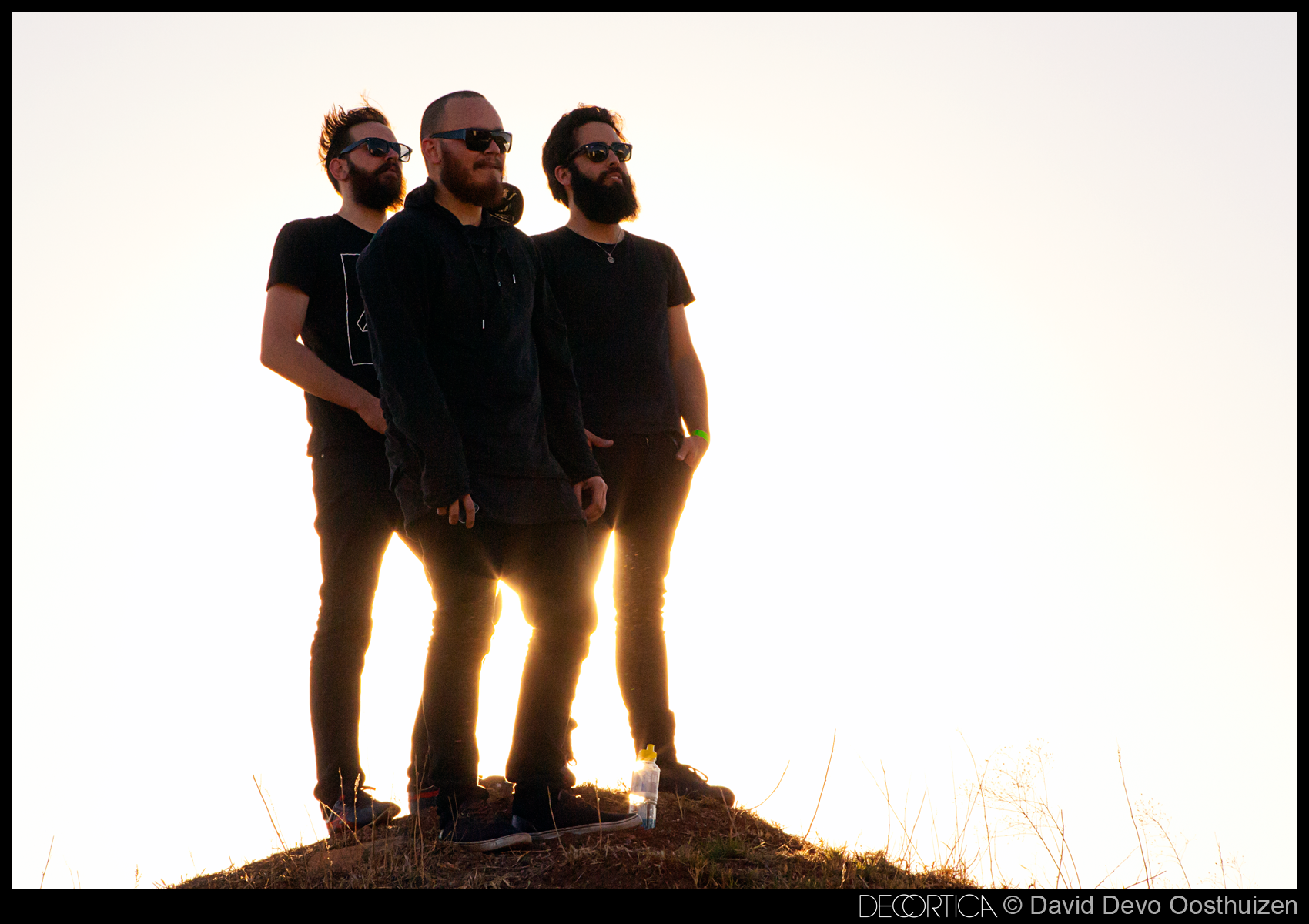 Thank you
This tour was one of the most significant experiences in our career. It was made possible by the generosity and support of Hanu De Jong and The Narrow, the De Jong family, Monster Energy South Africa and Jägermeister South Africa. We are also grateful to Turning Tricks Entertainment and the musicians we performed with. Thank you to the people we met and audiences we played to who shared their amazing country with us.
Originally published in a series on Decortica's Tumblr.
Photo credits: Sean Brand; Gray Read, Nebula Pictures for MusicReview; Lucien Muller for Arcade Empire; David Devo Oosthuizen (supplied).